Big data quality management is in demand to decrease the harm of data quality problems and computes high-quality problem from big data. Big data quality management has become one of the hottest issues not only in database community but also in artificial intelligence, data mining and other related area. The goal of this workshop is to raise the awareness of quality issues in big data and promote approaches to evaluate and improve big data quality.
BDQM 2022 will be one of the workshops of the 27th International Conference on Database Systems for Advanced Applications (DASFAA). DASFAA provides a leading international forum for discussing the latest research on database systems and advanced applications, and it will be held from 11-14 April 2022 in Hyderabad India as an online conference. The conference website is: https://www.dasfaa2022.org/.
The workshop topics include, but are not limited to:
Data Quality Models and Theory
Data Quality Measures and Evaluations
Data Cleaning Algorithms
Record Linkage and Entity Resolution
Privacy Preservation and Security Issues in the Process of Data Cleaning
Data Quality Policies and Standards
Data Provenance and Annotation
Data Quality in Information Retrieval and Extraction
Probabilistic, Fuzzy, and Uncertain Data Management
Data Quality in Sensor Networks and CPS
Data Quality in Information Integration
Crowdsourcing for Data Quality
Master Data Management
Applications for Data Quality Management
Error-Tolerate Computation
Paper Submission
Acceptance Notification
Camera Ready Due
Workshop Date
Jan 01, 2022
Feb 10, 2022
Feb 28, 2022
Apr 11, 2022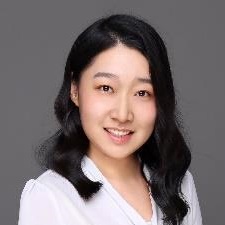 Harbin Institute of Technology, China, dingxiaoou@hit.edu.cn
PhD. Associate Professor
Dr. Xiaoou Ding is currently an associate professor in School of Computer Science and Technology, Harbin Institute of Technology, Harbin, China. She received her bachelor degree from Harbin Institute of Technology in 2015. Her research work covers data cleaning, temporal data quality management, and temporal data mining. She is also interested in industrial data cleaning, and abnormal behavior mining in multivariate time series data. She is the primary developer of Cleanits: A data cleaning system for industrial time series data. She has published more than 12 academic papers in various international conferences and journals in database community, including TKDE, VLDB, ICDE, CIKM, APWeb-WAIM, and published 3 papers in the top Chinese journals. She has won the excellent academic paper award from China Association for Science and Technology (CAST) in 2020.
Xueli Liu, Tianjin University, China, xueli@tju.edu.cn
PhD. Associate Professor
Dr. Xueli Liu, assistant professor at Tianjin University. Her research interests include big data computing, graph association analysis, and deep learning interpretation, and has published more than 10 academic papers, including academic papers from top international and important journals and conferences in the computer field, including TODS, SIGMOD, ICDE, etc. She is Principal Investigator of a National Key R&D Program of China Sub-project and a National Natural Science Foundation of China Youth-Foundation.
PC members for the workshop
Dongjing Miao, Harbin Institute of Technology, China
Chengliang Chai, Tsinghua University, China
Yunpeng Chai, Renmin University of China, China
Qun Chen, Northwestern Polytechnical University, China
Yongfeng Dong, Hebei University of Technology, China
Lingli Li, Heilongjiang University, China
Hailong Liu, Northwestern Polytechnical University, China
Shuai Ma, Beihang University, China
Zhifeng Bao, RMIT, Australia
Zhijing Qin, Pinterest, US
Hongzhi Wang, Harbin Institute of Technology, China
Jiannan Wang, Simon Fraser University, Canada
Xiaochun Yang, Northeast University, China
Rui Zhang, University of Melbourne, Australia
Dongjing Miao, Harbin Institute of Technology, China
Wenjie Zhang, University of New South Wales, Australia
Submissions must be original (not previously published and not under review in other forums). This applies to papers on all tracks of the conference. Authors are advised to interpret these limitations strictly and to contact the PC chairs in case of doubt. Paper submission must be in English. The page limits for regular papers are 16 pages, including all figures, tables, and references. All accepted papers MUST follow strictly the instructions for LNCS Authors. Springer LNCS site offers style files and information:
Each accepted paper must be accompanied by at least one full registration, and an author is expected to present the paper at the conference, otherwise, the paper will be removed from the proceedings and the LNCS digital library. Submission Link : https://easychair.org/conferences/?conf=bdqm2022